Carriers of Light offers a holistic educational program to our youngest learners. We believe this is the perfect time to lay the foundation for future success in the quest for spiritual and academic knowledge.
Our talented and caring educators are dedicated to meeting the unique needs of the young child, providing a nurturing environment in which social/emotional and physical skills can develop and flourish.
Pre-school, Pre-KG and KG (3-5 year-olds) have a full-day program, which addresses their developmental, physical, academic, and spiritual needs. As a member of the COL community, your child will love, study, and memorize the Glorious Quran using our proven instructional methods. The academic program includes Math, Language Arts, Science and Arabic language daily; enrichment areas include physical education, Islamic studies and tarbiya, group prayer, arts and crafts and many other elements. This is a unique program, in that it does what any strong Early Childhood program should do, in laying strong foundations, but also emphasizes Quranic learning, nurtured by Islamic tarbiya.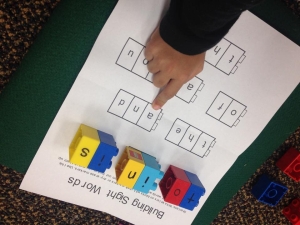 Annual Fee: $6,600
Registration fee: $400 new / $350 returning
Sibling discounts are 10% off for 2nd child and 20% off for 3rd (or more)
Limited financial aid available; click button below to start application process. Financial aid applications must be submitted and in good -standing by July 15. No applications will be considered after that time.